Reading time:
Zinedine "The Bull" Zidane
This article was published on 11th July 2006.
Please consider that some informations are not relevant anymore. Also, most old articles are in german.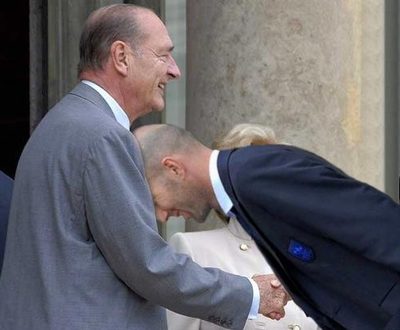 Zidane ist wieder zurück in Frankreich und begrüsst seinen Präsidenten mit einer obligatorisch-, freundlichen Begrüssung in lupenreiner Zidane Manier. Bienvenue Zizou!

Die "Lippenleser" von The Times haben wohl angeblich entziffert was Materazzi dem Franzosen geflüstert hat:
Hold on, wait, that one's not for a nigger like you.

We all know you are the son of a terrorist whore.

So just fuck off.
Bleibt stehen, Sport ist was anderes und Materazzi ist ne Drecksau.